In the United States, unfair water laws and outdated water infrastructure have created inequity in many communities. Despite these challenges, there are women who dedicate their lives to water justice to fight for the protection of our rivers and access to clean water and sanitation. Which is why this Women's History Month we're lifting up these women in the water movement: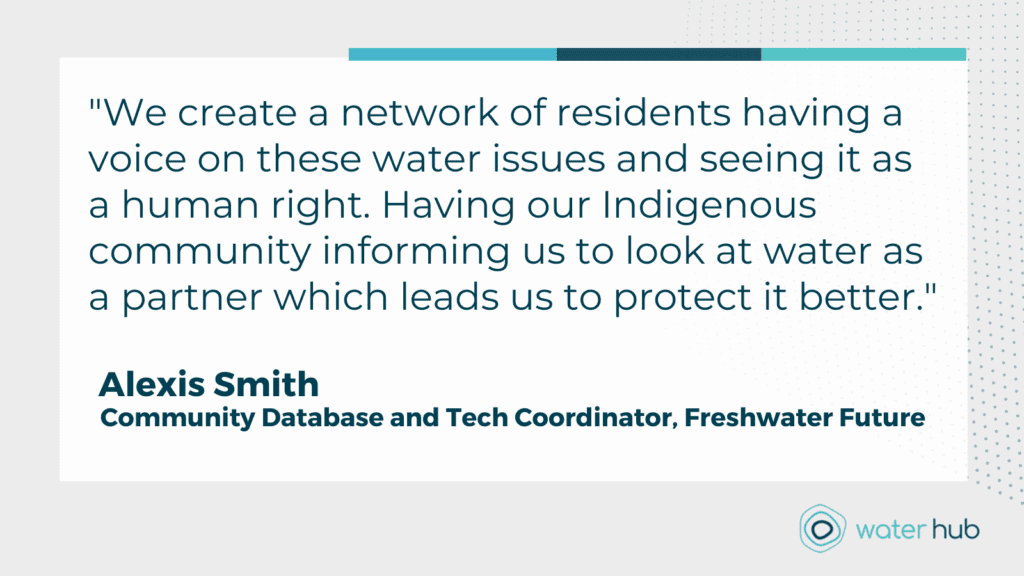 Celebrating women working in water takes place this month and every month. As we continue to uplift people in the water justice movement, we invite you (or someone you know) to sign-up to be part of our Color of Water diverse expert directory. The purpose is to highlight Black, Indigenous, People Of Color, and LGBTQ+ voices who've been traditionally overlooked in mainstream media to share their perspective on water issues we're facing.
Join our community! Follow us on Twitter at @Water_Hub and sign up for our newsletter for updates on new resources, trainings, tips, and more.